Darum sprechen Frauen auf Twitter jetzt über ihre Abtreibung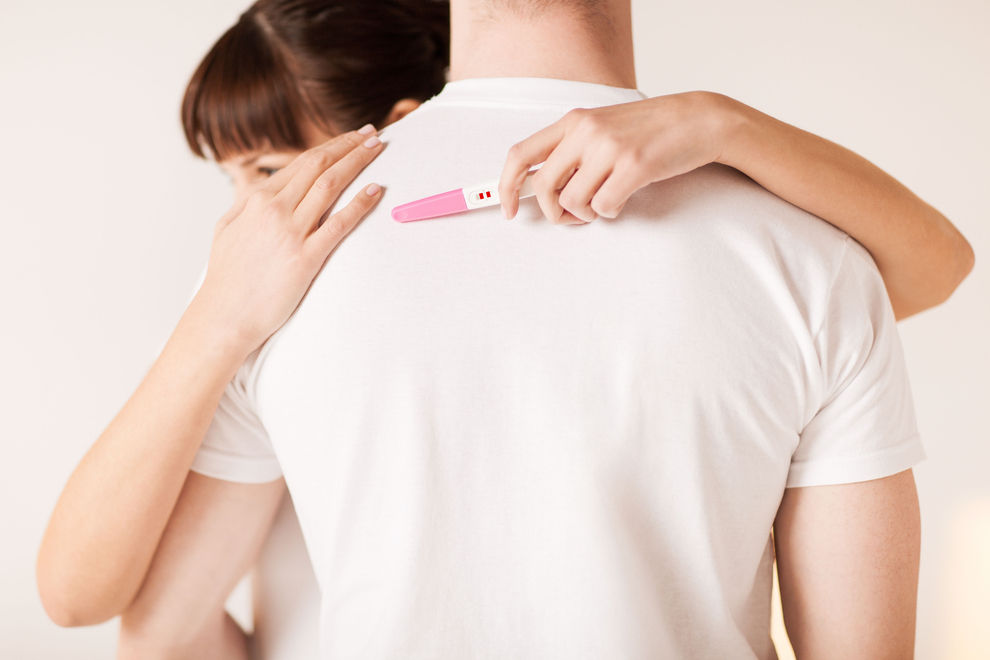 Um die Tabuisierung der Abtreibungsthematik und die soziale Ausgrenzung und Ächtung betroffener Frauen in der Gesellschaft zu bekämpfen, riefen die US-amerikanischen Aktivistinnen Lindy West, Amelia Bonow und Kimberly Morrison die Social-Media-Kampagne ins Leben. Am 19. September starteten die drei Frauen unter dem Hashtag #ShoutYourAbortion ihre virtuelle Protest-Aktion nachdem republikanische Abtreibungsgegner im US-Kongress angekündigt hatten, dass sie ein in Kürze notwendiges Ausgabengesetz blockieren werden, wenn bisherige Zuschüsse aus Bundesmitteln an die Organisation Planned Parenthood nicht gestoppt werden. Planned Parenthood (zu Deutsch: geplante Elternschaft) bietet vor allem Frauen Gesundheitsberatung an und führt Abtreibungen durch, für die nach eigenen Angaben aber keine Gelder aus Bundesmitteln verwendet werden.
Zahllose Frauen haben sich bisher bereits der Kampagne angeschlossen und ihre Geschichte auf Twitter mit der Welt geteilt.
Honestly, my abortion at 20 was one of the first responsible, non-self-destructive, grown-ass choices I ever made. #ShoutYourAbortion

— Jessica Blankenship (@blanketboat) September 21, 2015
Ex partner of 4 yrs forced me into 2 abortions. My life is better now but only through the support of PP.
#IStandWithPP #ShoutYourAbortion

— PeeWee (@msmaris) September 19, 2015
I was 20, in school and my bc failed. I did not want a child. It was the right choice and I've never regretted it. #shoutyourabortion

— Tame Lioness (@tame_lioness) September 21, 2015
My abortion was the most compassionate option for the baby and me. #ShoutYourAbortion
https://t.co/FZuyLNjFi7

— Gail Swanson (@practicallyUX) September 20, 2015
I had an abortion when my son was 4 & I stand by my decision b/c it was best for my family #ShoutYourAbortion

— Samantha Updegrave (@scupdegrave) September 20, 2015
I've had 2 abortions. I don't have to justify or explain them to anybody. My life is more valuable than a potential life. #shoutyourabortion

— Clementine Ford (@clementine_ford) September 21, 2015
My birth mother put me up for adoption. Her autonomy was respected.

I provide abortions b/c I respect that autonomy.

— Leah Torres, MD (@LeahNTorres) September 20, 2015
My abortion was in '07. I didn't want kids then and still don't. I'm managing my own wellness. #ShoutYourAbortion

— Mindi (@findi_mue) September 20, 2015
Had an abortion at 18, went on complete 2 degrees & live a fulfilling life. It was right decision in my circumstances. #ShoutYourAbortion

— Lure (@therealkuri) September 21, 2015
18 & broke + pregnant = bad. Abortion + 3yrs later + married + stable job = a great life for my baby. #ShoutYourAbortion

— Sophia (@SophiaSkySays) September 21, 2015
I could not have given that child the life it deserved. I would not have been the mother I want to be. #ShoutYourAbortion #IStandWithPP

— ~big soft mush~ (@softmush) September 20, 2015
Unter den Postings zum Hashtag finden sich jedoch auch harsche Statements von Abtreibungsgegnern, die Abtreibung in jeder Form verurteilen.
They can't shout their abortion because you killed them. #ShoutYourAbortion

— Ben Shapiro (@benshapiro) September 22, 2015
Destroying Sea Turtle eggs: Felony

Destroying Eagle eggs: Felony

Destroying a Fetus(Human): Get high fives on Twitter

— Leah the Boss (@LeahRBoss) September 22, 2015
The #ShoutYourAbortion hashtag is literally a movement of women who are proud of killing their babies. A new low point for humanity. So sad!

— Dustin Woodward (@Dustin_Woodward) September 22, 2015
Abortion does not make you unpregnant. It makes you the parent of a dead child.

— Amy Mek (@AmyMek) September 22, 2015
Instead of using the hashtag #ShoutYourAbortion why not drop the PC language and say #IKilledMyBabyAndImProudOfIt

— Alyssa Lafage (@AlyssaLafage) September 22, 2015